AKC Blauw-Wit (Amsterdamse Korfbal Club Blauw-Wit) is a Dutch korfball club which was founded in December 1916 in Amsterdam. Korfball is a mixed gender sport where male and female players play together in teams.
Blauw-Wit is the only club in Amsterdam to play in the highest korfball division. We have teams of different levels, for both youth and adults. We also have a team for mentally disabled people.
Our club is internationally oriented with different nationalities and cultures. All members are treated equally with respect, regardless of talent or origin.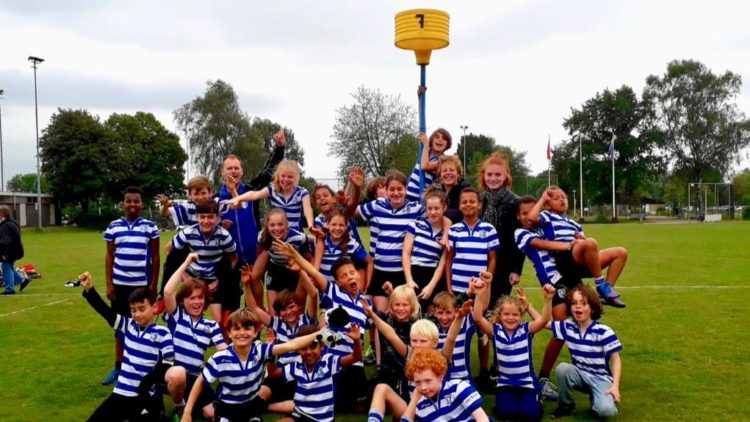 Our complex is located at the Joos Banckersweg in Bos en Lommer where we have our own sports hall, various sport fields as well as tennis courts.
If you or are interested in joining us feel free to contact us by sending an email to secretariaat@akcblauwwit.nl. A first training can be attended free of charge.